Aquarius is everything that begins with the letter 'I': individualism, independence, inventiveness, innovation, and even a touch idiosyncratic—and you like him or her for it. This sign strongly opposes any form of social climbing, as it offends their democratic way of life (all for one and one for all).
While some people would rather not be labeled as oddballs, Aquarius proudly wears their eccentricity as a badge of honor. Who wants to be known as a vanilla person, especially in New York?
It doesn't matter if your Aquarius partner feels like he or she belongs; they have their definition of success and march to the beat of their drum. When it comes to romantic involvement, an Aquarius must first establish rapport with his or her partner. The sexiest attribute in a relationship for Aquarius is a brilliant mind.
Because Aquarius is also the sign of friendship, a warm friendship will generally come before a loving romantic bond for an Aquarius. Aquarius is a very intelligent, logical, analytical, and clinically objective sign. This sign is in charge of the sciences, which need that level of detachment. If you're in love with an Aquarius, your partner may appear unreachable at times, but it doesn't mean they aren't interested; it just means the Aquarian is still trying to figure you out and sort out their feelings.
It's true that getting to know an Aquarius might be difficult because of their emotional guardianship. Because Aquarius is a sociable and talkative sign, a new partner could receive the idea that his or her spouse is just interested in flirting and playing games. The opposite could not be further from the truth. Aquarius is a fixed sign that values stability above everything else. So, take your time. It's likely that once you have your Aquarius' heart, you'll keep it forever.
In this article, we will cover the list of suitable presents for Aquarius women.
Likes and Dislikes of an Aquarius Women
The aura of being in the company of an Aquarius lady lies in her unexpected, turbulent character, her empathetic views on life, and her comprehension of situations that others would avoid. However, she might come off as unpredictable and unreliable, not only because she might turn in late for meet-ups but also because it will be hard to predict how she would respond in certain situations.
Aquarius women are known for their open minds and sharp intelligence, and they bring the same inquisitive nature to their intimate relationships. So, if you're looking for a present for an Aquarius woman, keep these tips in mind. Before purchasing Aquarius lady presents, learn about her likes, dislikes, and personality.
Likes
You can figure out what makes an Aquarius lady or man tick by understanding what they like. Aquarius will always be drawn to new and unusual things because they want to know how things operate and why they were made the way they were. This sign is quite the innovator and may have a few unique enhancements over other devices and items.
Top 10 Likes
Diverse interests in people, art, music, literature, and places
A good manager who enjoys organizing and directing projects
Dreaming about achieving really big dreams, which often come true, is a favorite pastime for many people
Likes being successful in business but knows the value of work-life balance.
Loyal and faithful lovers and friends
Recognition, especially when it comes to praise overwork
Needs partnership in a love relationship
Cherishes and expects privacy
Second only to Gemini in having fun, loving change, and enjoying surprises
Socializing, large parties, or small intimate dinner
Dislikes
Aquarius is a laid-back sign, but he has a few pet peeves. Many of Aquarius' pet peeves revolve around people and their attitudes. This sign exudes the typical live and let live attitude and is quite upbeat about life 99.9% of the time. Aquarius is receptive to most things as long as no one is harmed.
Top 10 Dislikes
Being denied freedom, from choice to all aspects of freedom
Egotistical people, especially those who brag
Money matters that involve lending and borrowing
People who lie or don't keep promises
Being placed in an inferior position and forced to comply with someone else's rules
Pushy and rude people
Rebels against the establishment
Routine and any kind of confining circumstances
Unpleasant situations, disharmony, bad form in public
Waste and extravagance
Gifts Preferred by Aquarius Women
A lady born under the sign of Aquarius is usually intelligent and self-reliant. She's a lady who marches to the beat of her drum and demands the freedom to be herself, think, and act as she pleases. She's usually a cool, pleasant, quirky, and unique woman with an equally odd perspective on life.
An Aquarius woman prefers gifts based on:
Intellect
This sun sign thrives on intellectual stimulation and is on the lookout for someone who shares its curious attitude. This zodiac sign is attracted to those who have a sharp intellect and quick wit. You can bet that if you can hook Aquarius in a discussion, this sun sign will be all in on you.
Therefore, they like when their friends, family, or partner provide them with gifts that match their level of intellect.
Creativity
Some Aquarius like to express themselves through strong fashion statements, while others prefer to express themselves through photography, writing, or culinary delights!
Some people value cutting-edge technology and insist on having all of the latest devices, while others are DIY creatives who like producing things by hand. On the other hand, others may be more of a design minimalist who values all elements that reflect the excellent design. The key to a creative gift lies in the details.
Wit
The most amusing, stress-free, and borderline roasting approach is always the greatest one. Show your Aquarius woman that you care enough to tease her with unique presents that reflect her sense of humor.
Put your jewelry away, return your clothes, and don't even consider regifting the scarf, hat, and glove combination you got years ago. The solution can be found in the joke present!
Adventure
Aquarius women enjoy the great outdoors, and they appreciate creative, funny, and genuinely practical goods that will make excellent gifts for them. They want adventure and enjoy camping, hiking, and being outside in general.
Personal touch
Personalized gifts have undeniably become the game-changer in the gift-giving sector in the twenty-first century. Giving presents to your loved ones is a sincere gesture that many people embrace as a means to send genuine thoughts and wishes on important occasions.
Gifting is exceptional in two ways for an Aquarius woman:
It always delivers a great sensation for the people on the receiving end of an amazing present. It also gives the giver a feeling of pleasure and a gratifying experience that lasts for a long time.
Birthday Gifts for Aquarius Women:
1. Aquarius Lady Shower Curtain Set:
This depicts an outstanding image of an adult lady water-bearer pouring water from her vase into the sea on a shower curtain.
This shower curtain has a spiritual and peaceful vibe, making it one of the greatest presents for Aquarius women available. Increase the number of showers and baths you take.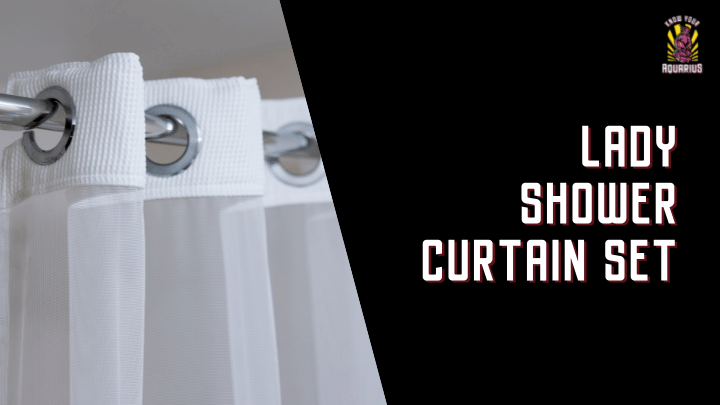 2. Aquarius Birthday Gift Pendant Necklace
This Aquarius birthday present pendant is exactly what she wanted. The size, design, and craftsmanship of this lovely piece of jewelry are all well-balanced.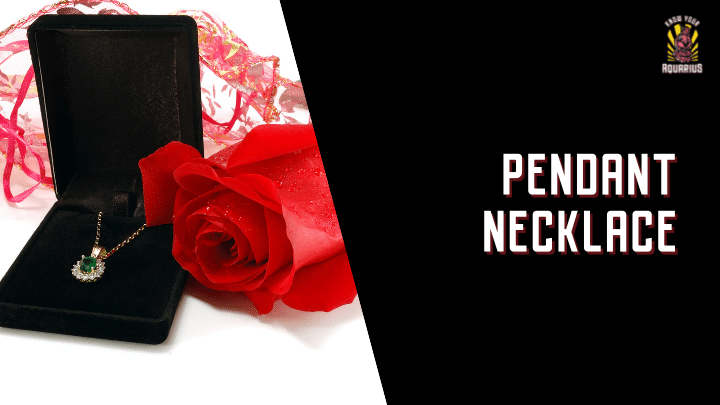 The base metal is sterling silver, and the birthstone and her zodiac sign provide just enough personalization. This will make her appear much better.
3. Jumbo Aquarius Coffee Mug
This simple "get it done" coffee cup present will grab her attention if you have a special feeling for the Aquarian lady with whom you'd like to connect more intimately. She'll notice and call you out if you're not slick. So, keep it honest and true to yourself.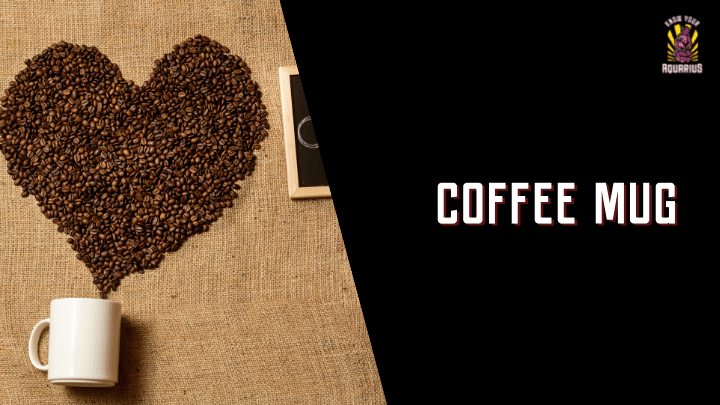 4. Aquarius Constellations Mug
This is one of the best presents a water-bearer lady can get. This clear plastic zodiac constellation cocktail cup is a wonderful way to break the ice when you're at a party. The Aquarius glass comes in two versions, so make sure you get the one you want if you want to buy it.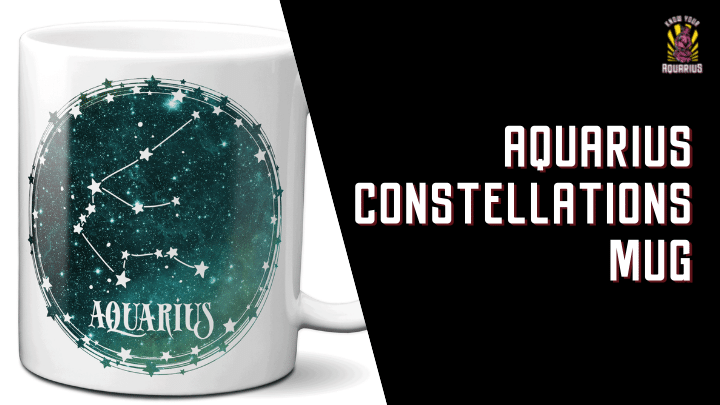 5. Aquarius Eua de toilette
The fresh, clean smell of chamomile and eucalyptus oils calms the Aquarian woman's spirit with the Soular Therapy eau de toilette for Aquarius women. And the white and sky-blue colors are a wonderful fit for them since they think freely and openly.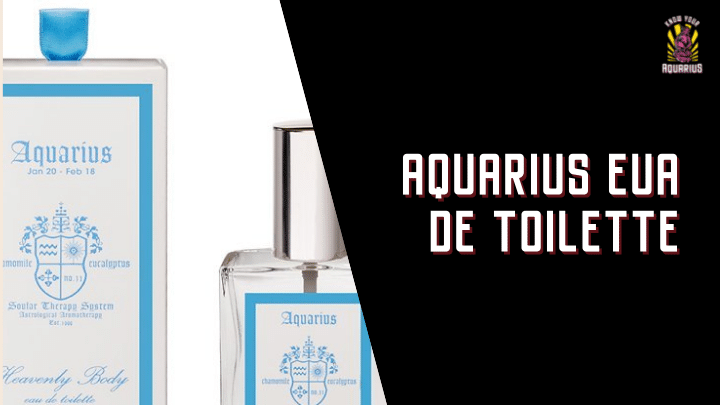 6. Women's Aquarius Princess Warrior T-Shirt
This is one of the greatest Aquarius girlfriends presents you'll find. It's a classic, figure-flattering short-sleeve T-shirt that's also quite comfy. The tagline on this one is amusing: "Aquarius female is the ideal blend of Princess and Warrior."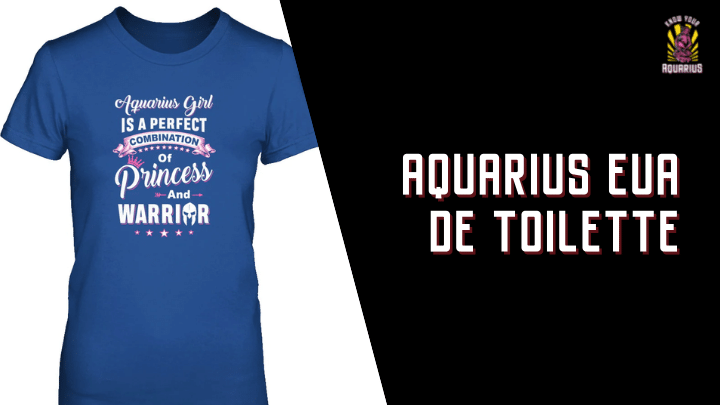 7. Aquarius Belt Buckle Etched Metal
This is one of the Aquarius guy's gifts you'll come across. It's a made-to-order belt buckle for the person you're giving it to. Choose from copper, brass, or nickel silver for his metal. This belt buckle will be passed down through the generations. That's how well it's manufactured. It's the ideal present for him.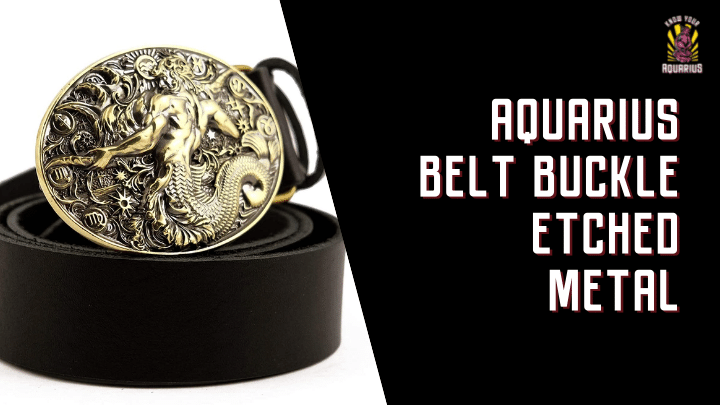 8. Phone case cover with the funny slogan
Here's a thoughtful present for your Aquarian female buddy. The phrase "I May Be Wrong But I Doubt It, I'm…" is prominently displayed on the Phone cover. She might appear distant and defiant, yet it is precisely what draws people to her.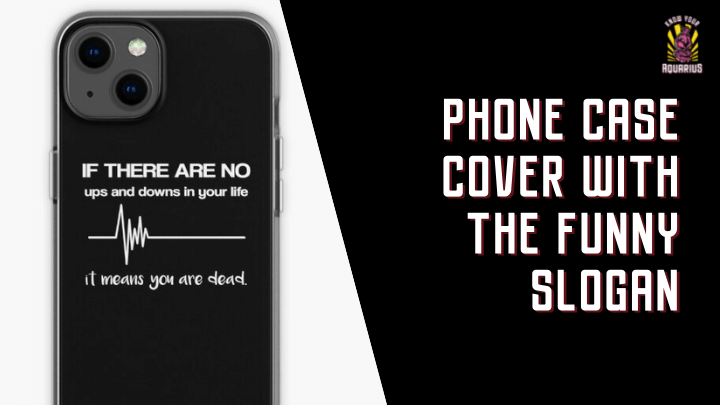 9. Aquarius Insulated Neoprene Lunch Bag
Here is the ideal present for your Aquarian lady. This insulated lunch tote is larger than most and can keep food warm or cold for longer than other bags. This one is made for picnics, tailgates, and other outdoor activities with Mother Nature. Reconnect.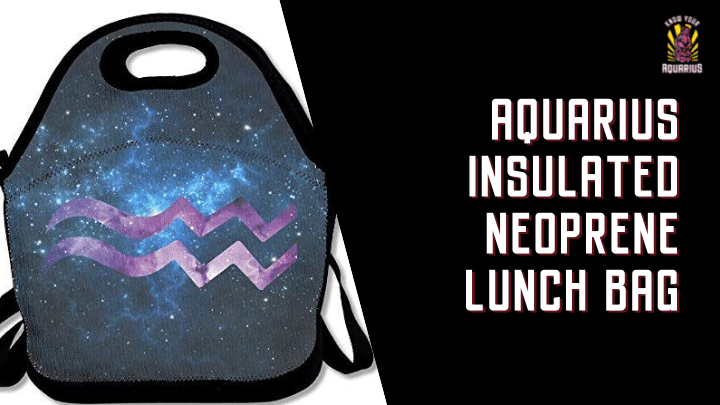 10. Aquarius Sarcastic Funny Mug
The phrase says it all, so it's the ideal present for your sassy, rebellious Aquarian lady. It's just a plain coffee cup with a funny phrase on it. We would never have light if it weren't for the darkness.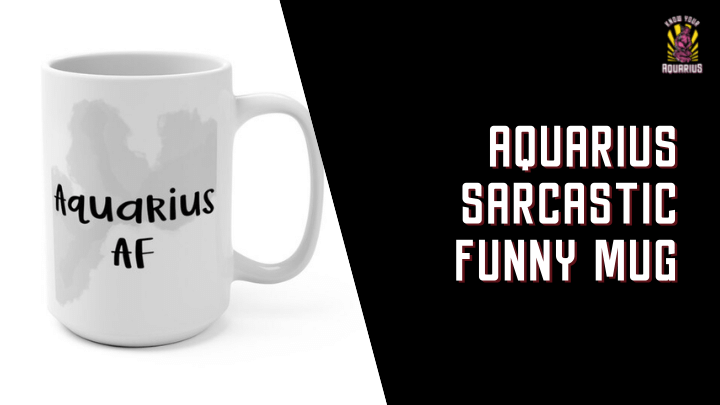 11. Aquarius colors 3 Piece Bedding Set
The gift of a good night's sleep is one of the finest presents for an Aquarius lady. This three-piece bedding set features a pretty unique water-bearer woman pattern that she would love to receive. The Aquarian woman is well-suited by the design's hues. Please send her lovely dreams.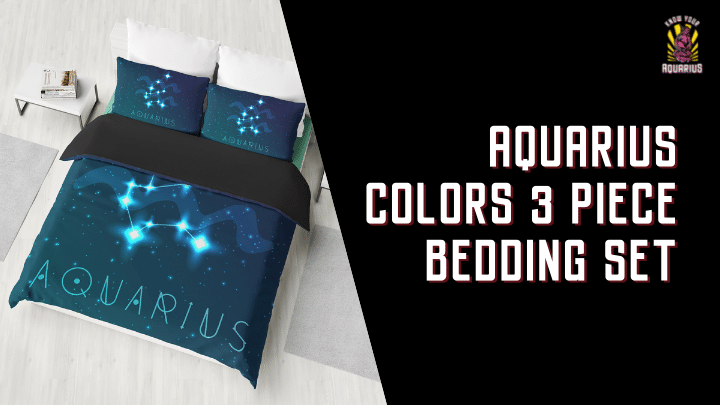 12. Aquarius Funny Lady Coffee Mug
There's a humorous and caustic motto on this Aquarian coffee cup, but it's too clever to pass up. This lady water bearer coffee cup is ideal for starting your day with a dash of boldness and wit.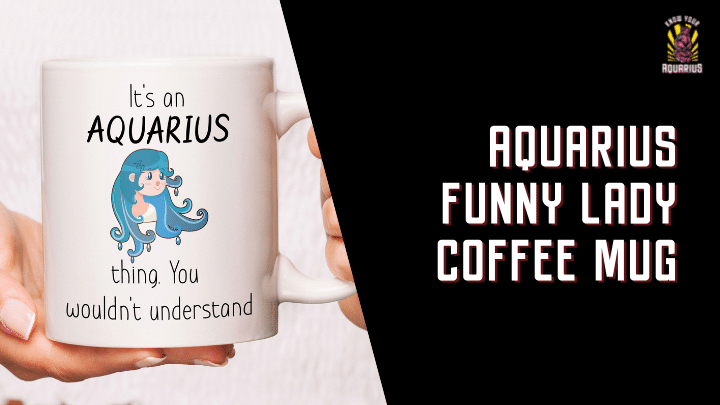 13. Aquarius Like a Butterfly Ladies' Hoodie
Among the best presents for Aquarius women, this is a fantastic find. A figure-hugging woman's sweatshirt with all the expected elements like a drawstring hood and a kangaroo pocket, but this one includes a clever, sarcastic motto. To us, it rings true.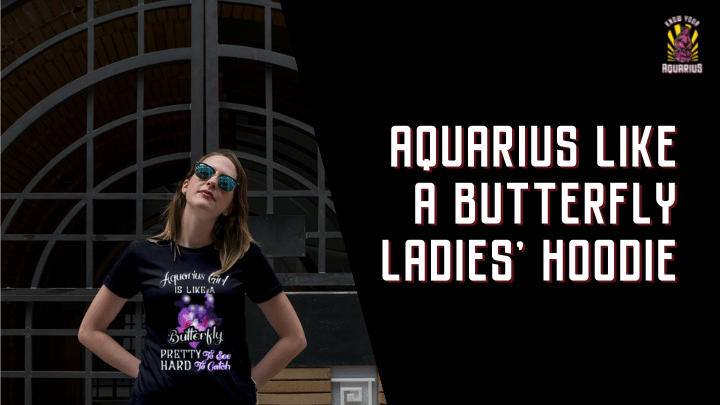 14. Funny Aquarius Travel Mug
This is a useful and insulated travel mug that she will like. It features a witty tagline about falling in love with an Aquarian woman. The basic concept is that she pushes it to the extremes of paradise and hell. Instead, be happy or be regretful!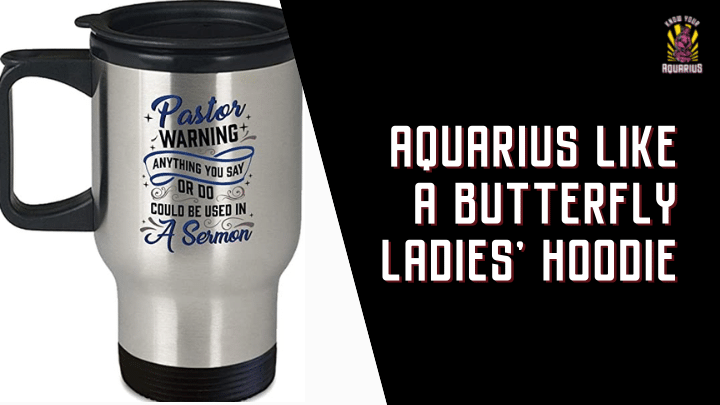 15. Aquarius Lady Water Bearer Shoulder Bag
This fantastic artwork of an adult lady water-bearer pouring water from her vase into the oceans is the ideal gift for your Aquarian lady. This artwork is printed on a big, durable canvas tote bag that may be used for a variety of things. It's a masterpiece.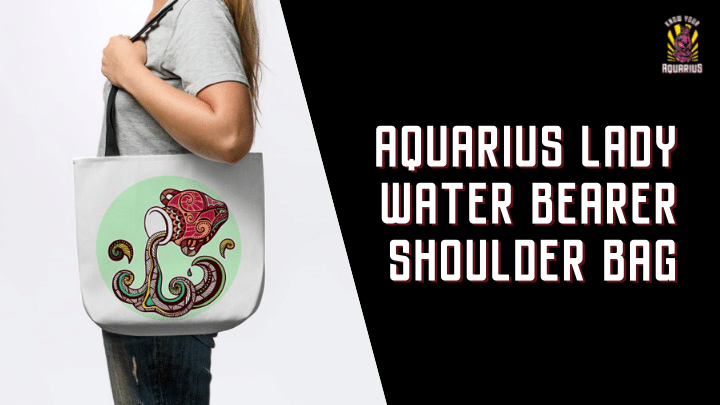 16. I Hate Being Indecisive, But I'm An Aquarius Mug
This is one of the best Aquarius presents you'll ever find. It's a plain black coffee mug with a zodiac wheel and a creative and humorous statement written on the front. "I despise being indecisive, but I can't help myself since I'm an Aquarius."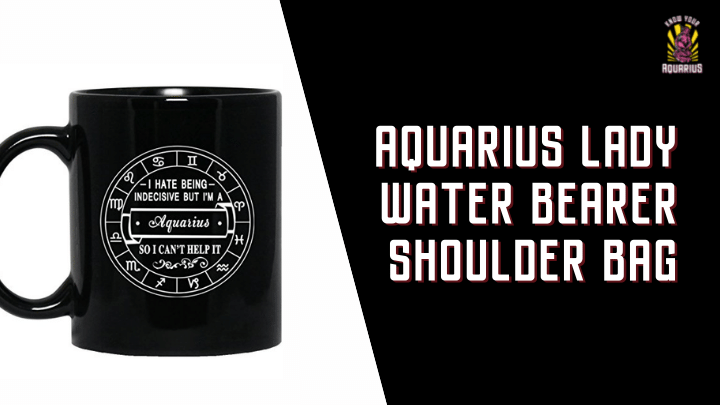 17. Aquarius Swarovski Crystals Pendant Necklace
This gorgeous Aquarian constellation pendant necklace with a choice of precious metal plating is one of the greatest birthday presents for Aquarius women. These pendants also come in a variety of designs. Aquarian amethyst pink birthstones are very striking.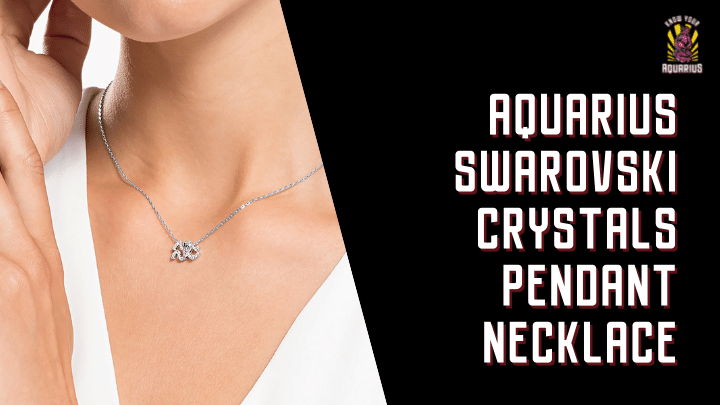 18. Women's Aquarius Long Sleeve Shirt
This is one of the unique Aquarius women's presents available. It's a stylish long sleeve pre-shrunk tee shirt. It features a fashionable O neck and the beautiful Aquarian symbol in front and center, which is packed with air and water hues. She'll look stunning in it.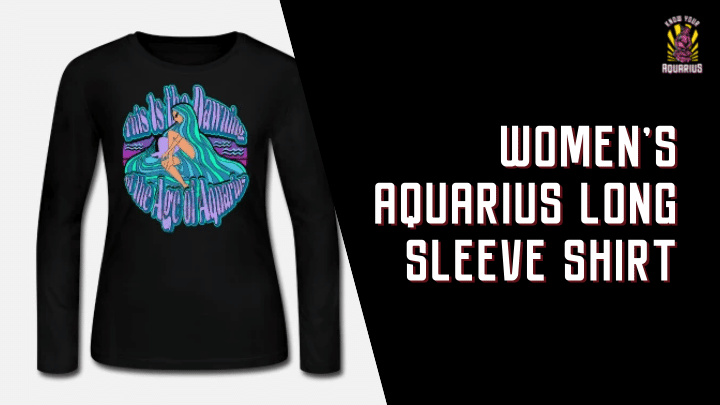 19. Aquarius Rose Gold Necklace
This is the ideal birthday present for the Aquarian woman in your life. It's a fashionably tailored New Balance woman's tank shirt. Aquarius Heather is the color displayed. However, there are many other options available. You can't go wrong letting her select.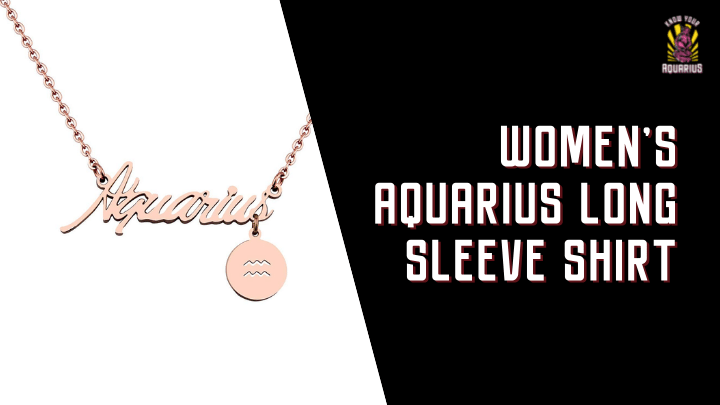 20. Women's Perfect Tank
This is an ideal birthday present for your Aquarian lady. It's a New Balance tank top for women, tailored to flatter her shape. Aquarius Heather is the color featured. However, there are many more to pick from. You can't go wrong if you let her select. 
Surprise Gifts for Aquarius Women
21. Soothing Bath Salts 
Aquarius is a person who enjoys unwinding. Who doesn't, after all? Soaking in the tub with plenty of calming bath salts is one method they may do. They may take their bathing experience to the next level with this bath salt product. Did we mention the lavender and rose petals infusing these bath salts?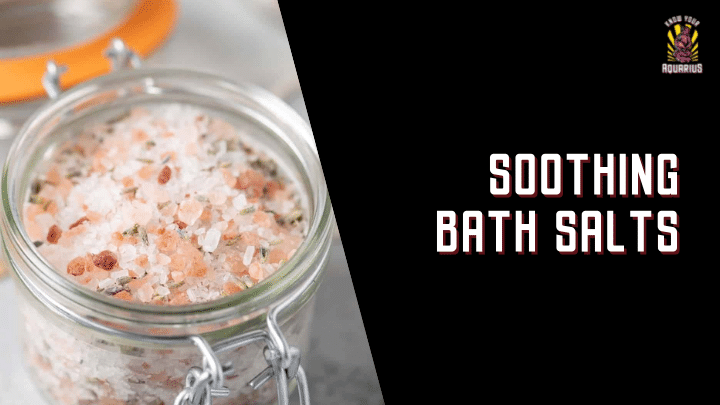 22. Essential Oil Diffuser
Aquarians are health-conscious and interested in holistic therapy. Aromatherapy is a popular therapeutic practice among Aquarians. They may benefit from the scent of the essential oil by using this essential oil diffuser.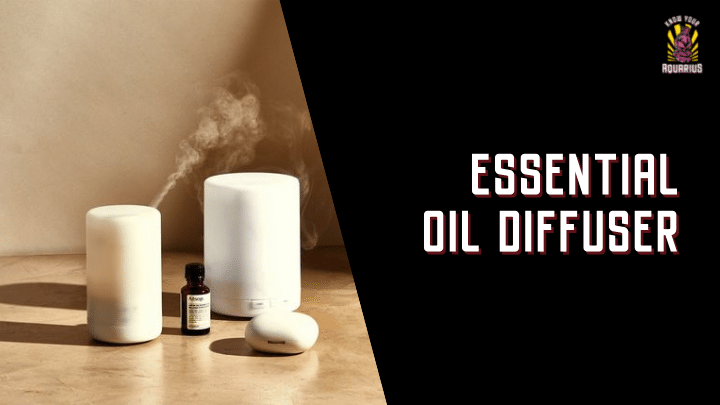 The soothing scent relaxes the Aquarian's mind and spirit, putting them in a good mood for the remainder of the day. They will undoubtedly appreciate this aromatherapy gift.  
23. Dream Log
Many Aquarians like deciphering dreams. When decoded, dreams frequently include symbolism that provides insight into your life. This present will be much appreciated by the Aquarian.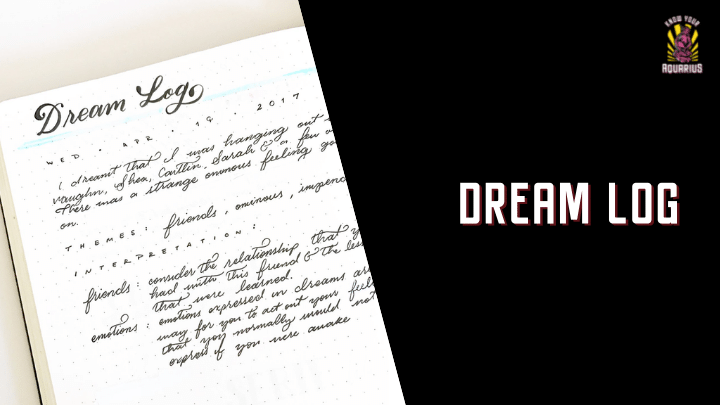 They may jot down their dreams immediately after they wake up using this dream log. Dreams are sometimes forgotten as the day continues, but your Aquarian may relive the contents of her dreams later with this notebook.  
24. Adult Coloring Book
Aquarius is well-known for marching to the beat of their drum. They are free to do what they choose. They don't follow the rules and like using colorful words.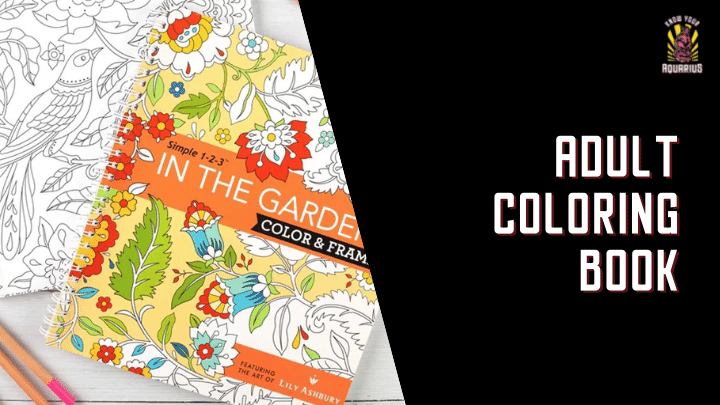 When life becomes hectic, this adult coloring book might help them relax. They may paint their concerns and worry away. It has a calming effect. This coloring book, which is full of profanities, is a dream come true for them.  
25. White Noise Machine
Aquarians are free-thinking individuals. They keep themselves occupied. However, their brains can occasionally stay running even when it's time to sleep. This equipment aids in the relaxation of their minds.
How? By producing white noise, the brainwaves will quickly shift from bustling beta to drowsy delta. This present will delight your Aquarian since it will assist her in getting a good night's sleep.  
26. Mystic Mondays Tarot Deck
Aquarians are drawn to all things contemporary and magical. They are naturally inventive, which is why they enjoy modern stuff.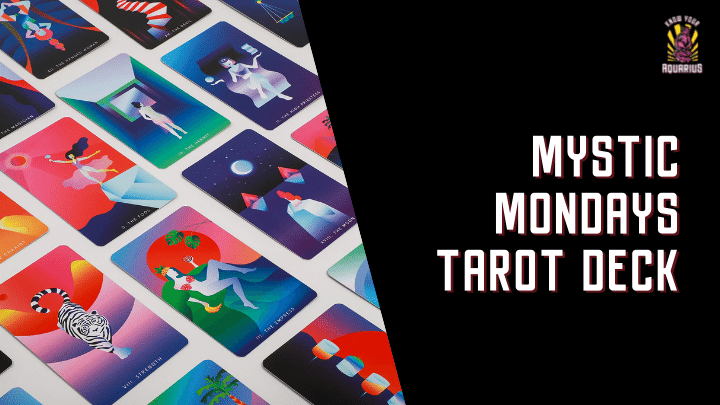 This Mystic Mondays Tarot deck is perfect for Aquarians who enjoy mystical matters. The tarot deck includes an instruction manual, so people can quickly learn how to use it!  
27. Ultra-Modern Wall Art
It has previously been said that individuals born under the sign of Aquarius enjoy all things modern. This wall canvas painting is contemporary and appealing to the eye.
The Aquarians, who are extremely independent, rarely welcome anyone to their homes. When they are, however, they will be able to show off their unique wall art.  
28. Modern Travel Mug
Because of their freedom, Aquarians want to go wherever they want.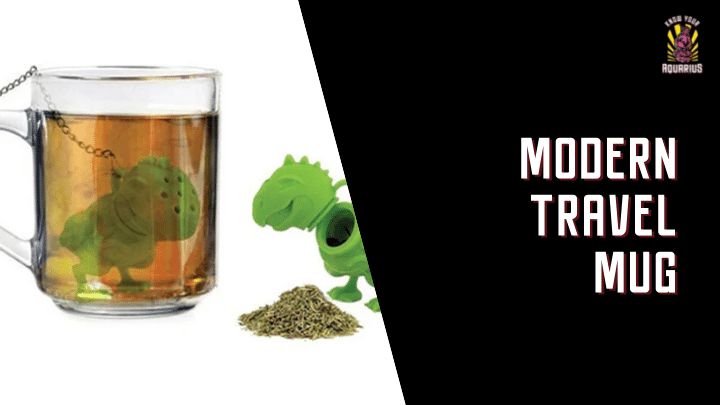 If cups have zodiac signs, Aquarius is most likely the sign of the travel mug. I mean, you can take them wherever you want. Your Aquarian's cup equivalent will be much appreciated. Stainless steel is used to make the cup. It maintains the temperature of their beverages at their preferred level.  
29. Tea Rex Tea Infuser
A wonderful cup of tea with a unique tea rex (T-Rex) infuser will appeal to the Aquarians.
This tea infuser with a dinosaur motif is unique, and it produces tea. It's also a fantastic stress reliever for Aquarians. When their busy thoughts start to stress, they may squeeze it.  
30. Money Savvy Pig
Aquarians aren't selfish, even if they march to their drum. Because Aquarians are humanitarians by nature, they frequently contribute to charity when they can.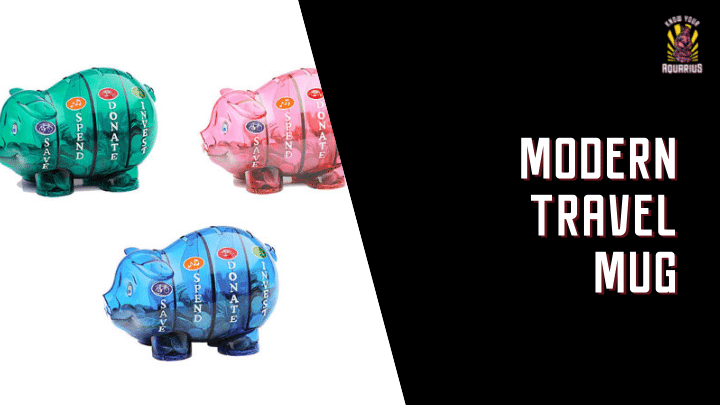 This adorable piggy bank divides pennies into four categories: saves, spending, donating, and investing. It also has a charming design that some people may find odd.  
31. Temporary Tattoos
Aquarians aren't scared to stand out since they're independent and unconcerned about other people's opinions. They can surely make a statement with these temporary tattoos.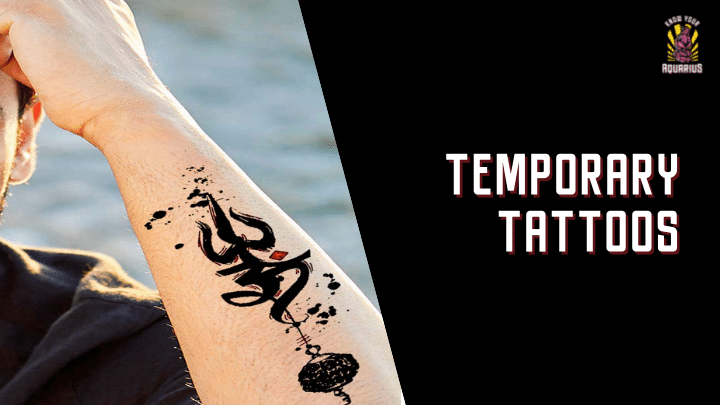 Some people with this sun sign may even get tattoos on their bodies. On the other hand, many people prefer not to go that way yet still want to have a tattoo. With the aid of this temporary tattoo kit, they can now.  
32. Modern Paperweight
Aquarius people are forward-thinking and have a knack for all things modern.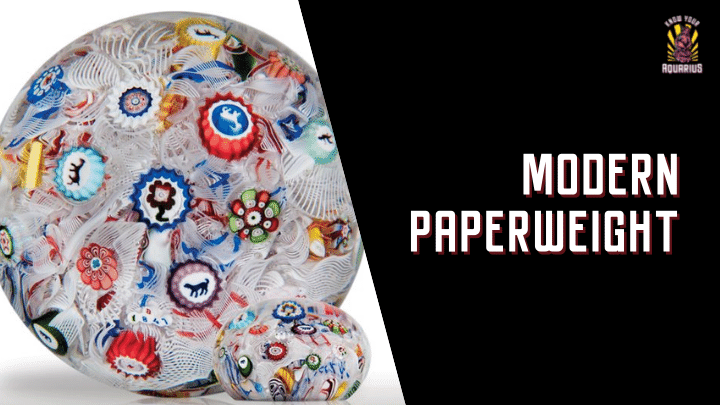 As a result, this stainless-steel contemporary paperweight is an excellent present. They may display it on their desk, mantel, or table to give a contemporary touch to their house! They will much appreciate this office supplies item.  
33. Aquarius Zodiac Crystal Set
Some Aquarians are interested in spiritual healing, and one method is crystal healing. This Aquarius crystal set comprises stones that have been specially selected for the sign of Aquarius.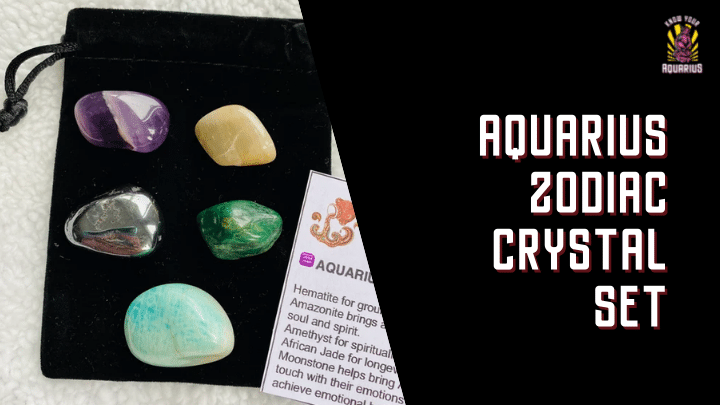 Rose quartz, rhodonite, pyrite, and kyanite point are among the stones included in this collection. The stones are held in place by a wooden rack. When the stones aren't being utilized for healing, they make a lovely ornamental element for your home.  
34. Cute Aquarius Ring
The ideal present for Aquarius girls and young-at-heart adults.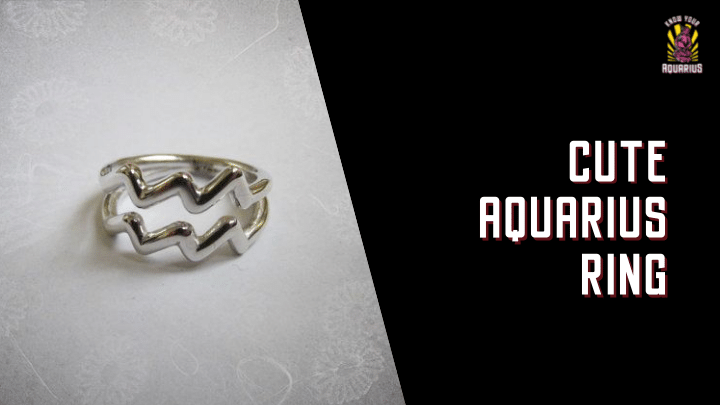 The water bearer, the sign of Aquarius, is shown on this adorable ring. It is scratch-resistant since it is composed of tungsten. The ring features a rose gold inside and a grey satin brush outside. The front of the water bearer is etched. This ring may be worn stylishly by your Aquarian to make a statement.
35. Aquarius Facts T-Shirt
This ring would make a wonderful birthday or Christmas present for an Aquarian. To keep the ring secure, here are several equally adorable ring holders. Any Aquarian would adore a T-shirt that praises them, particularly in a distinctive way, such as on a nutrition label.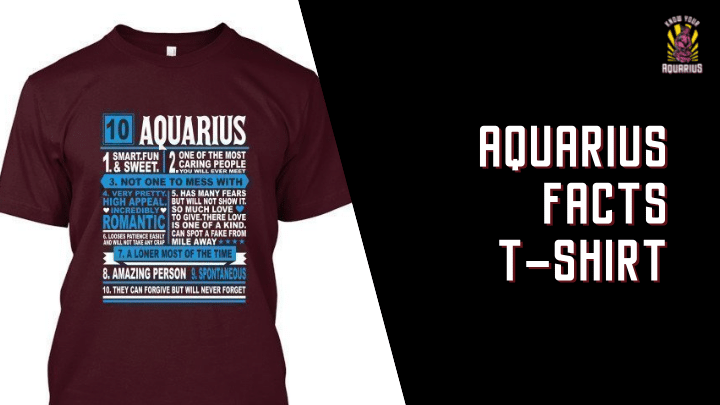 Aquarius wants their strong traits like intellect, sarcasm, and devotion, to be highlighted. The t-shirt also says that Aquarius is the friendliest when well-treated but the deadliest when provoked. This amusing present will be much appreciated.
Unique Gifts for Aquarius Women
36. Diamond-Embedded Constellation Coffee Cup (Aquarius):
The coffee cup is made of high-quality ceramic materials and is both sturdy and attractive.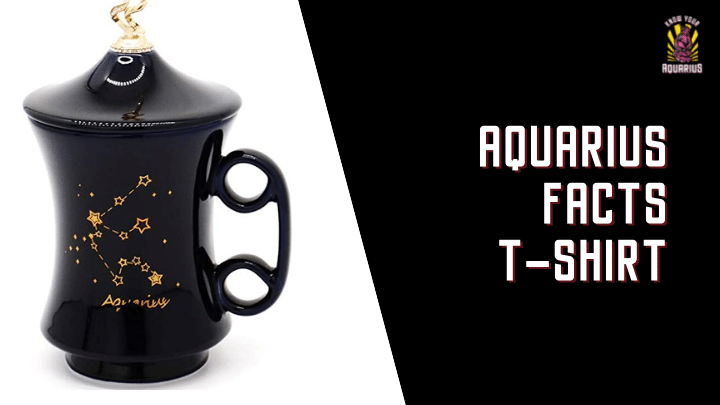 It's the ideal size for everyday usage. You may sip coffee, tea, milk, and any other hot or cold beverage from this beautiful mug.
37. Fitness Instructional Yoga Mat
Unlike other yoga mats, this one is printed with detailed diagrams that demonstrate each pose. At Home, Perfect Your Asanas… There's no need for a coach.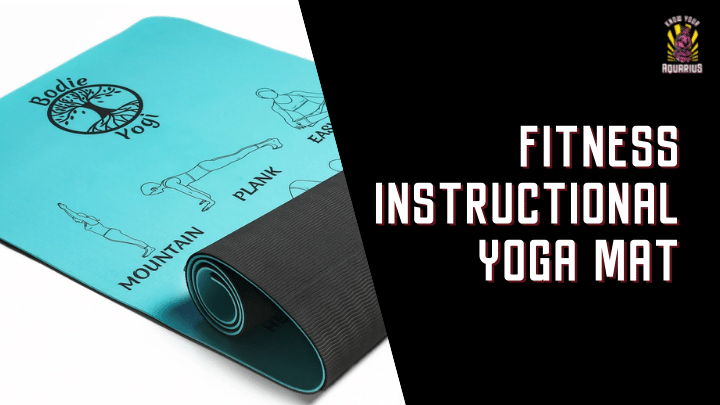 In No Time, You'll Have Perfected Your Poses with This Fitness Instructional Yoga Mat.
38. Ladies Sunproof Umbrella
It's a normal size, with enough room for one person to stand comfortably beneath it, or two if you stand close together.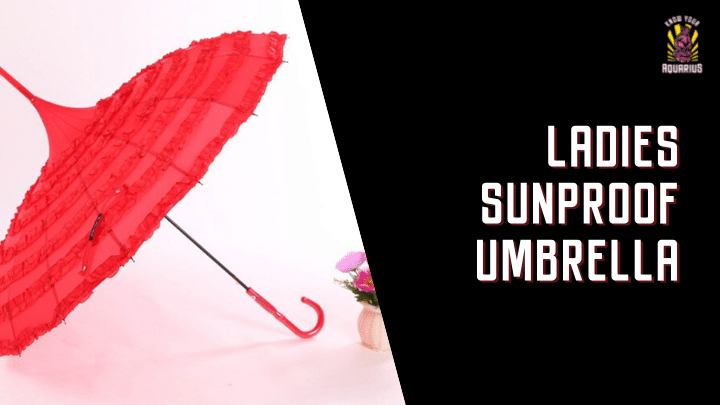 It's ideal for picking a unique umbrella for a Gothic cosplay, steampunk costume, or picture session.
39. Women's Marshmallow Hooded Cardigan Scarf
The Marshmallow Hooded Shawl from Softies envelops you in delicious softness.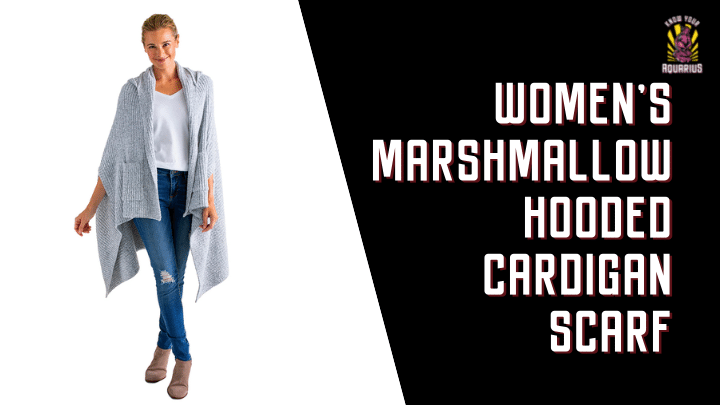 It features a stylish and utilitarian style with a useful hood and pockets that cover and flatters all sizes.
40. Zodiac Constellation Necklace
This Aquarius Zodiac Sign Necklace and card come in a stylish gift box that may be personalized with a ribbon and flowers.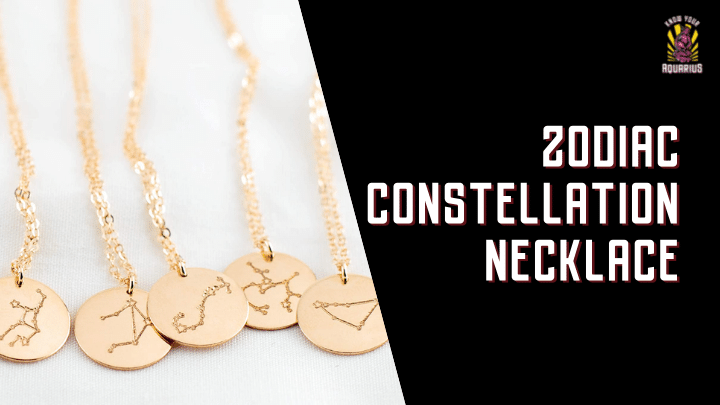 41. Acrylic Cosmetics Makeup and Jewellery Storage Case
Beauty and brushes all fit in one spot – Drawers are ideal for storing lipsticks, foundations, bronzers, blushes, eye shadows, primers, powders, fragrances, and more – Makes a great present for any makeup enthusiast.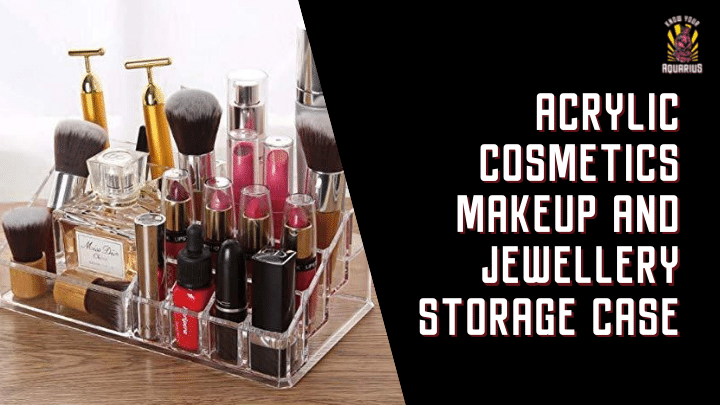 It is made of high-quality acrylic, a transparent material that looks like glass but is tougher and safer.
42. Fashion Pedia – The Visual Dictionary of Fashion Design
FASHIONPEDIA is a visual fashion dictionary with pictures and infographics that covers all technical terminology from style to material to manufacturing. It has a wealth of information while remaining simple to read.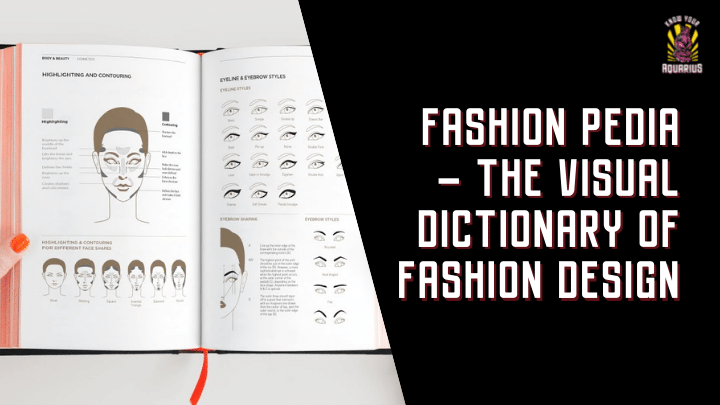 43. Endurax Selfie Ring Light with Stand for Phone
The selfie ring light combines the phone holder and circle light by placing the phone mount in the middle of the light, allowing you to create films at night or capture beautiful selfies in low-light situations.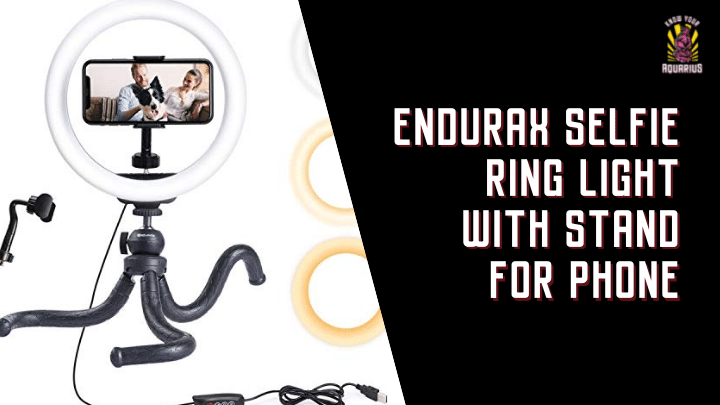 44. Outdoor Movie Projector with Screen Mirroring
This portable projector is ideal for watching movies at home, in the backyard, while playing games, doing yoga, or at a party.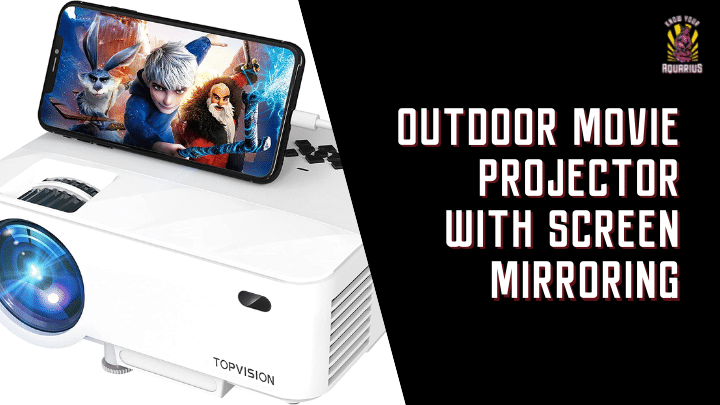 It's a smart projector with a mirror display that provides an excellent home theatre experience. High-fidelity pictures are preferable in terms of quality and ease of usage.
45. Electric Air Fryer Oven Cooker
With the taste-crisp air fryer, you can make crispy fried food in a Dash! Aircrisp technology fries with hot air rather than oil, resulting in delectable fried food with up to 75% less fat than a typical deep fryer.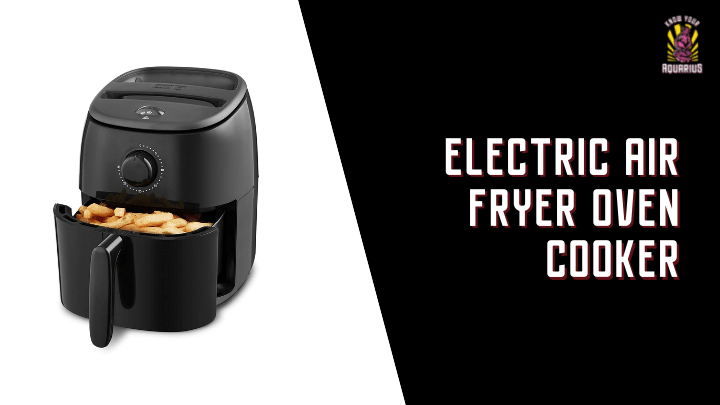 Valentine's Day Gifts For Aquarius Women
46. Silk Loungewear
A luxurious set of silk pajamas, such as this one from Lunya, is comfortable enough to sleep in yet stylish enough to answer the door in. Even better, this particular set is machine washable. The silk that can be machine washed is a huge plus.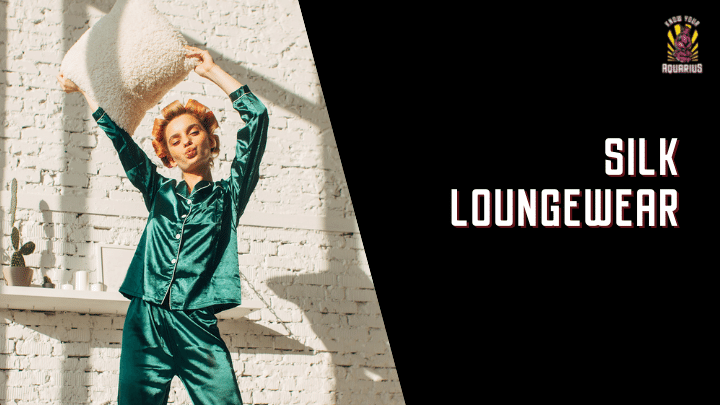 47. A Theragun
She'll feel glad for a Theragun whether she's been cramped at a desk all day or is recovering from a strenuous workout. This little, powerful gadget was designed to relieve aches and pains. Yes, it's costly, but believe us when we tell you you'll use it frequently.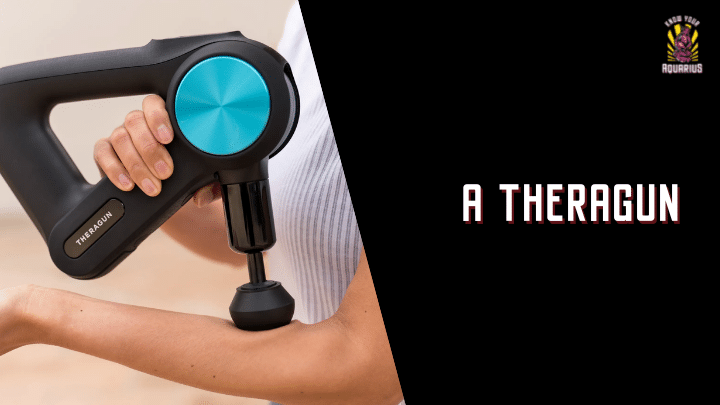 48. An Indoor Garden
Gardening is a pleasant hobby that you and your partner can do together while also saving money on groceries. This smart indoor garden, controlled by an app, grows everything from herbs to fruit. It's no surprise that it's a popular present option for your wife.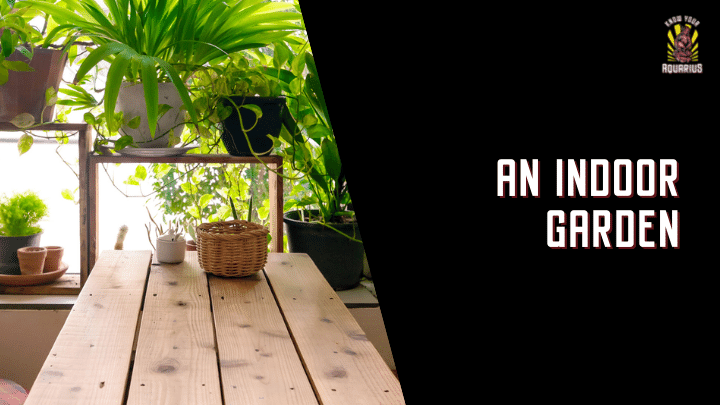 49. The Softest Athleisure Ever
The coziest hoodie on the market is due to the warmest lady in your life. It's constructed of the most luxurious cloth we've ever felt. (Don't forget to purchase her matching sweatpants, too.)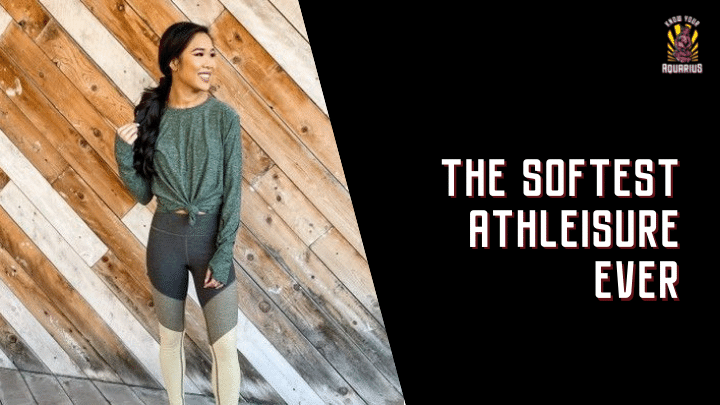 50. A Cashmere Shawl
There's nothing quite like cashmere to scream "treat yourself," yet fashions from this sustainable brand are less expensive than those from other cashmere stores. She'll never want to leave home without this luxurious wrap, which is effortlessly gorgeous and incredibly flexible.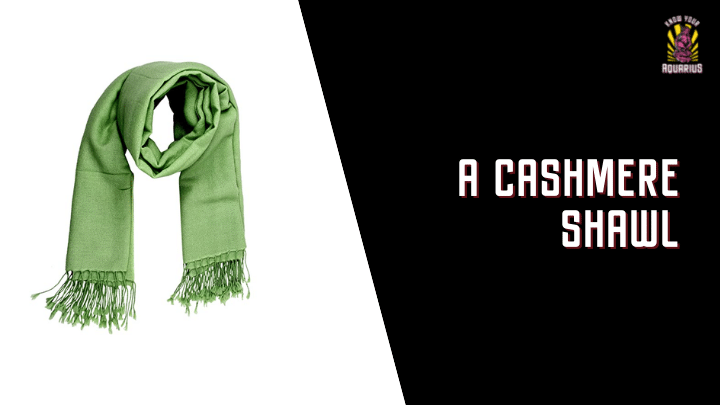 51. A Mini Fire Pit
A personal fire pit has to be one of the coolest gifts for your lady this year. She may use it to create the atmosphere for a relaxing evening at home and cook some food indoors.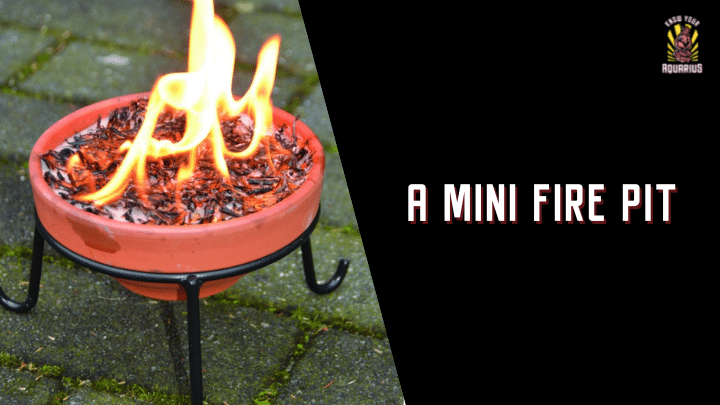 52. Hardworking Sneakers
Give your spouse the hottest shoes on the market right now: a pair of Allbirds runners in her favorite color. This pair of eco-friendly footwear is ideal for her lengthy commute, a mood-boosting workout, or a weekend stroll through the neighborhood.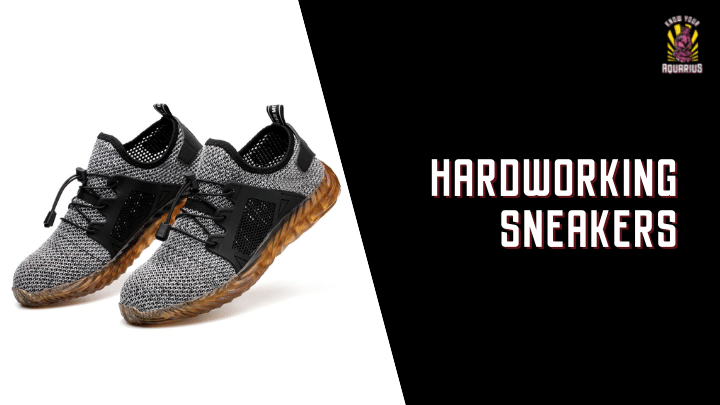 53. Preserved Roses
Only a bunch of roses that last a year is better—yes, you read it properly. Rose pops' heart-shaped arrangement is the romantic present that continues giving for your lady (and giving).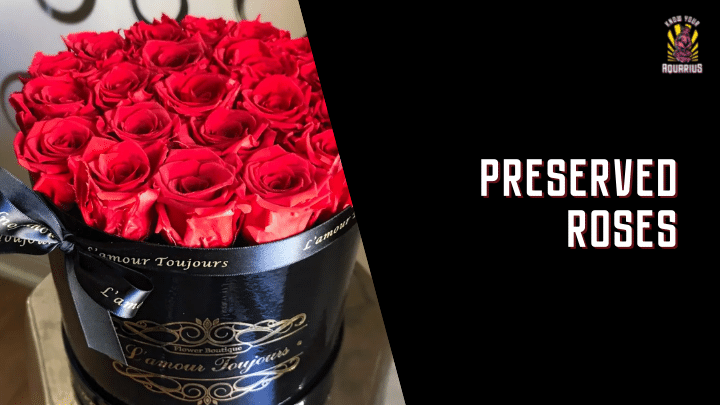 54. A Map of the Stars
A chart of the stars from that night might be used to commemorate a relationship milestone. It might be the first time you met, the first time you said "I love you," or the day you said, "I do." Whatever the case may be, the kind gesture may well send your lady to tears. That is why it is at the top of our list of cool wife presents. 
Spiritual Gifts for Aquarius Women:
55. Yin Yang Art
This calm piece of wall art with a natural appearance and feel is first on our list of presents for spiritual Aquarius ladies. The wooden Yin Yang wall art is genuinely created in Indonesia from foraged driftwood, giving it a Zen-like spin on an ancient Chinese symbol.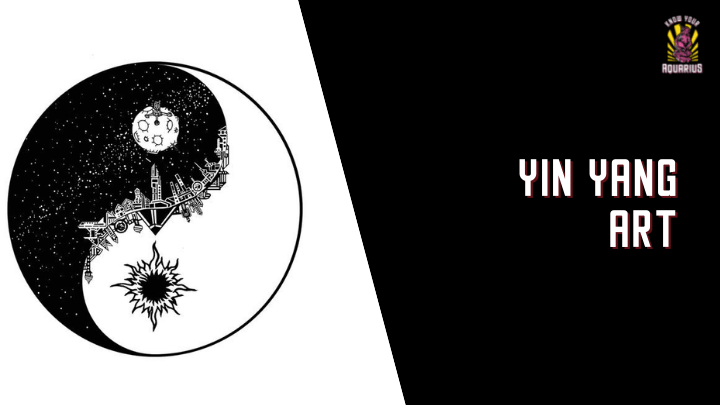 Natural wood grain growth rings provide individuality, while organic cracks, chips, and branch size combinations give each item its personality. This wooden wall art will bring balance, texture, and harmony to any room, making it the ideal present for a stress-free household.
56. Zen Garden Lamp
A Himilayan salt Zen Garden is a healing, soothing spiritual gift that may be used in any setting. When you're not raking the fine grains or rearranging the huge salt stones, the warm amber glow is perfect for radiating a room and cleaning the air. The little salt Zen Garden is a wonderful stress reliever that can be easily integrated into a living room, bedroom, or even a workstation due to its modest size.
The salt grains are kept in a natural hardwood container, which can be simply refilled and topped up as needed. With this modern-styled Zen Garden, you may help your spiritual friends and family center their minds and achieve a condition of peaceful concentration.
57. Zen Chimes
The following Zen gift suggestion is calming, soothing, and spiritually uplifting, bringing a focused attentiveness to each meditation session. The skillfully constructed Woodstock Zenergy chime quintet will delight your spiritual recipient. Harmonious notes are played with a robust solid mallet on a gorgeous ash wood frame with five silver aluminum rods.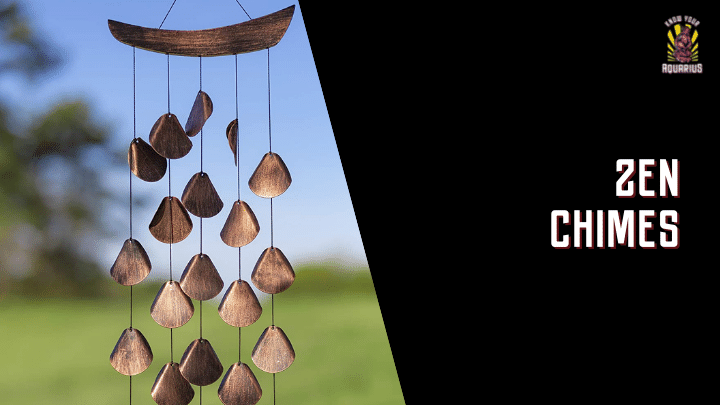 The chimes are tuned to a G-A-C-D-Eb note sequence, which produces a rich, full sound. The Chime quintet is perfect for transitioning between tasks, refocusing, and bringing each person to a state of serenity.
58. Mindfulness Book
This Mindfulness book was created to assist readers in realizing the advantages of meditation in short sessions. It is based on mindfulness-based cognitive therapy. The book provides a collection of effective techniques that can help break the cycle of stress, dissatisfaction, and worry when used in daily life.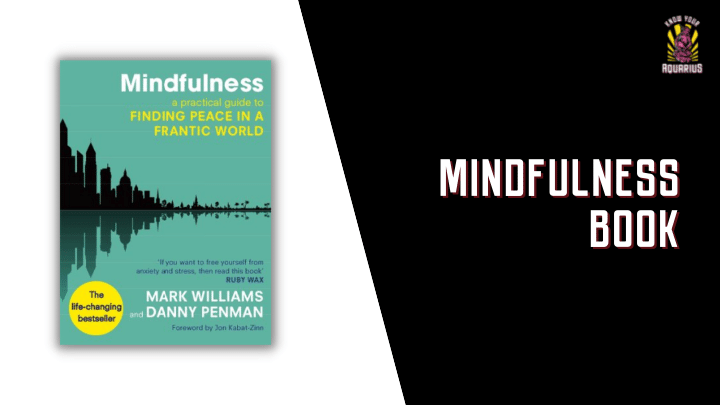 Clinically shown to be an effective weapon against depression, mindfulness-based cognitive therapy is a valuable tool in an ever-complex environment. This Mindfulness book will help make each day a calmer, pleasurable experience, making it one of the finest gift ideas for a spiritual person focused on self-improvement.
59. Mindfulness Cards
The next item on our list of spiritual gift ideas is a portable bundle of inspiration with activities to help you attain tranquility and joy. The Mindfulness Card Deck is a collection of fifty cards with a little mindfulness exercise on one side and an inspirational message on the other.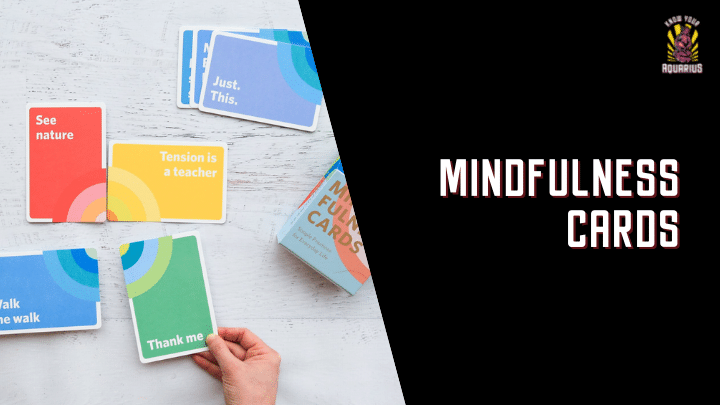 Rest & Balance, Insight & Awareness, Curiosity & Joy, and Kindness are the collection's four sections. The package contains eight blank cards in addition to the fifty cards, allowing your spiritually inclined friend or family member to personalize their workouts and memorable quotations.
60. Meditation Prayer Beads
Tibetan Mala prayer beads are a useful accessory for chanting mantras and are a great present option for anybody who meditates regularly. The 7 Chakra bracelet has 108 beads and an array of lava rock stones with seven distinct chakra stone variants.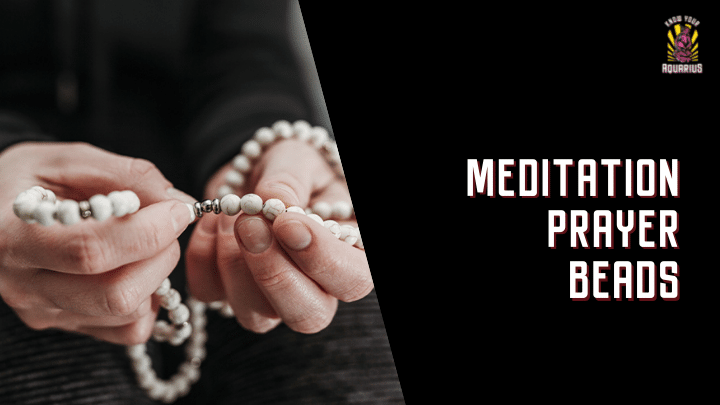 The bracelet also has an OM sign, charms, a Hamsa hand, and lotus flower alloys in addition to the stones. If lava stones aren't your style, the bracelet is also available in a variety of bead colors, ranging from white turquoise to purple-toned amethyst.
61. Meditation Cushion
With this beautiful and comfy meditation cushion, make the recipients' next Vipassana session a comfortable one. The circular Zafu meditation and yoga pillow is made of high-quality organic buckwheat and calming fragrant lavender, and it's built to last.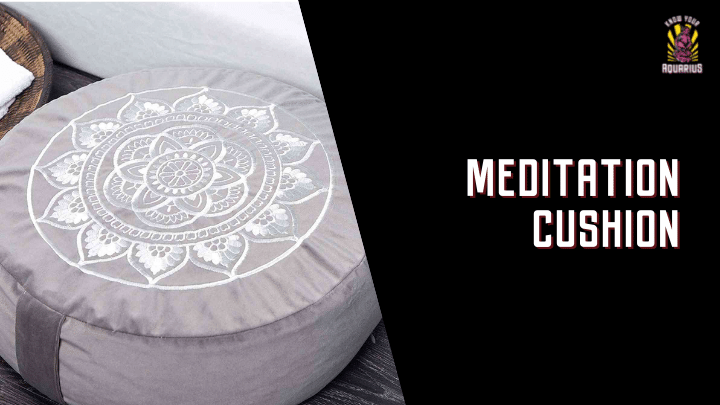 The Cushion has two sturdy layers and a detachable cover for cleanliness and hygiene and a robust carry handle for easy mobility. Covers are machine washable and will not break apart with mild usage, and come in stunning Celestial Crystal and Rose Quartz hues. The Zafu cushion is an ergonomically functional and subtly attractive cushion that promotes calm meditation and yoga practice.
62. Singing Bowl Set
With a classic Tibetan singing bowl, we begin our Buddhist segment of spiritual gifts for spiritual people. The singing bowl will help your spiritual friend or family member concentrate while enjoying the captivating sound that rivals bigger bowls, as it produces a peaceful, tranquil sound.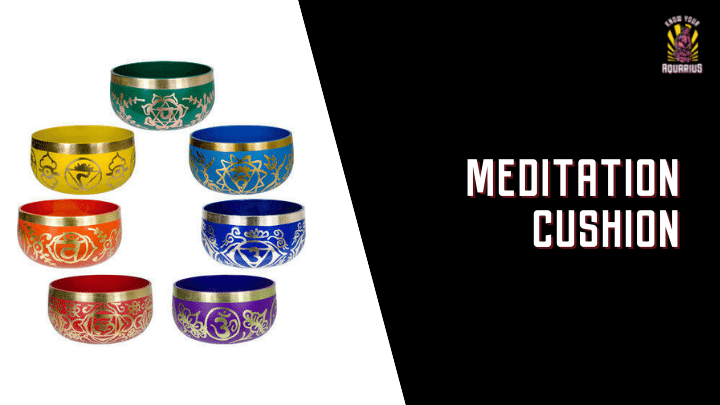 The artisan-created set includes a dual surface mallet, gorgeous silk cushion, and a one-of-a-kind bronze singing bowl, all handcrafted in Nepal by Nepalese craftsmen. Every Buddhist spiritualist will like the Silent Mind singing bowl set as a present.
63. Buddha Wall Art
When it comes to beautiful presents for spiritual people, finely detailed handcrafted artwork is a great choice. Buddha is shown with a calm look in this natural eye-catching wall painting.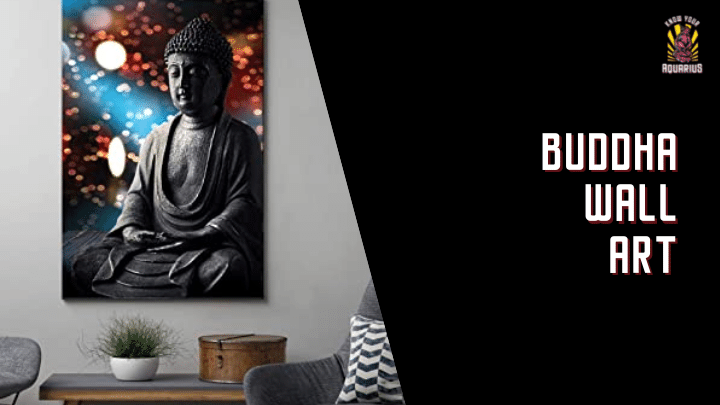 The magnificent artwork is two feet wide and nearly three feet high, is made of glass fiber reinforced concrete and coated in a peaceful white with a rich gold leaf wash. The peaceful Buddha will provide a sense of serenity and quiet wherever it is put, whether it is in a meditation room or a living area.
FAQS 
Q. Do Aquarians Like Gifts?
Aquarius, fortunately for everyone, is aware that her neighborhood donation center is constantly collecting donations. So, while Aquarius may feel bad about regifting your gifts, she may make up for it by finding them good homes, especially if she donates them to people in need.  
Q. What Are Aquarius Women's Favorite Things?
Women born under the sign of Aquarius have long been seen to be mysterious. They are constantly distinguishable from others due to their distinct and distinctive traits. Women born under the sign of Aquarius are intelligent, humorous, and inventive.
They don't have time for pointless drama, and they avoid all forms of foolishness in their daily lives. While the majority of people regard an Aquarius lady as haughty and introverted, there is more to her than meets the eye.