Are you also thinking of dating an Aquarius woman? But you're clueless about their nature and behaviour. Well!! Well!! They surely amaze by their classy, bold and sprinkle of joyful nature and leave you wondering what they actually want.
In this day and age, we meet hundreds of people, but our soul only connects with a few people. 
To maintain that connection or say a relationship, we should know what things the person next to us wants or likes and what stuff will make them furious or maybe turn their mood off. Some of us can read the minds & faces of some people. We can easily decode their expressions, but some people are really hard to understand.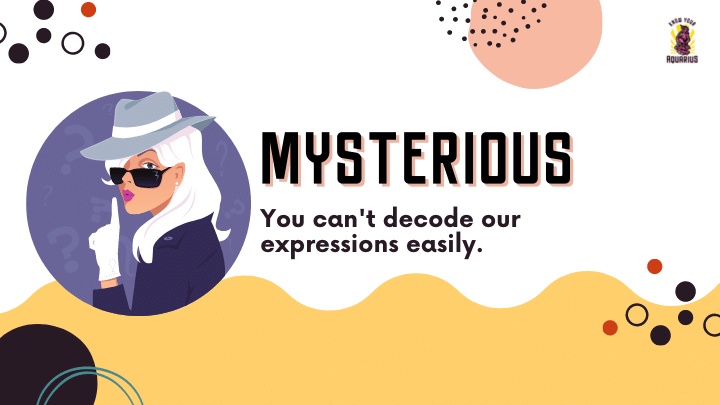 These special creatures we are talking about are 'Aquarius women'. If you are really close to them, then it's a bit easy to find out in which mood they're in. But if you're just a random person, it may be a huge task for you guys and many wishes.
So, let's help you out and make your difficult path a little bit easier. One of the most important points you should keep in mind while dating an Aquarius woman is space.
But how much 'space'? Let's find out the answer in detail.
What is Dating Aquarius Women Like?  
The Adjectives that perfectly define an Aquarius woman are Friendly and humanitarian, Honest and loyal, Original and inventive, Independent and intellectual.
They can be a perfect match if you are looking for a person with an opinion. Being Humanitarian and kind, they've high standards.
While being in a relationship, Aquarius women can act as your best friend too. So, you don't have to worry about the confessions you make to them.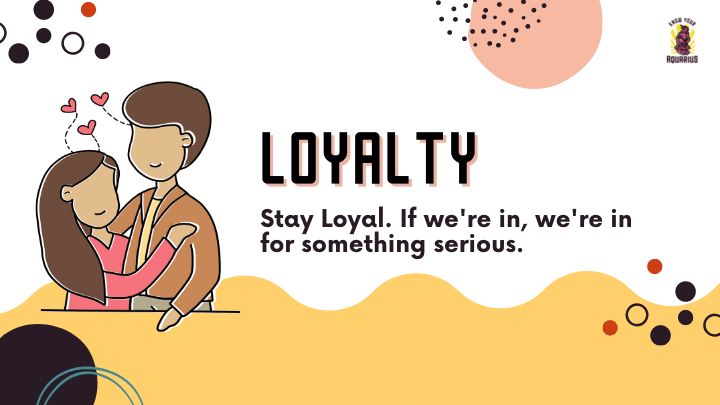 Aquarius women don't crave your attention all the time. One fact that you should know about Aquarian women is that they're not casual daters. So, if you're serious, you should only approach or ask them out. The only thing they ask you for in a relationship is Loyalty, Commitment, and the most important thing you should not ignore is 'Loyalty'.
It's not necessary that you only have to express your love in their love language because they're very understanding and accept how you choose to love them. If we talk about their turn on moments, then one of them is when somebody expresses their feelings to them which means No Lies!! No Drama!! No Buttering!! And if somebody tries to invade their personal space, then they'll be really pissed off.
But how will you know that they like you or are into you?
You'll definitely get to know. If you receive sweet, quick texts it is one of the signs. If they are giving you time, there must be a reason. As Aquarius women are very decisive. They know if the person is worth their time or not. So, what matter is how involved they are during communication.  
Wait!! Are you getting cold replies from them?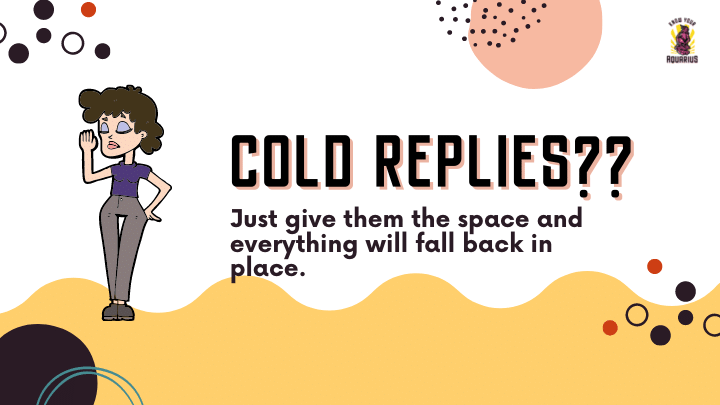 Then you must have called them or texted them too much. You don't have to worry about this, just give them space to breathe and eventually, everything will get resolved.
Why is space so important while dating an Aquarius woman? Let's find the answer below.
Giving Them Space – A Must For a Stable Relationship 
"Space"- Not a choice but a necessity for aquarian women even from the person they're closest to. If we talk particularly about Aquarius women, they're very conscious about their personal space. Yes, you got attracted by their lively and cheerful nature, but it's a fact that they've made fencing around themselves so that they get some peace and can avoid Chaos. Sometimes, you'll notice that they are distancing themselves from you.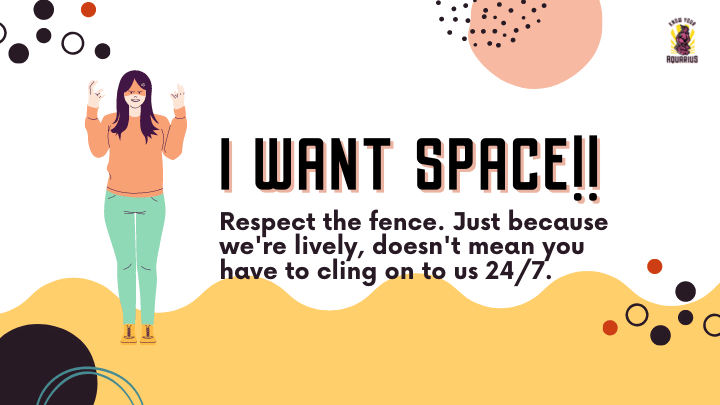 But it doesn't always mean that your relationship reached the "losing interest" stage or the stage where there's no love. It can be one of their ways to express that 'I want space'. They get annoyed by the fact that you do too much. For, e.g. – if you keep texting them all day and night, keep calling them during their working hours, being cheesy when they're not in a good mood, that might backfire. You may call these things your love language, but these are red flags in their eyes.
If you want a long term relationship with them, or I can say a "forever" relationship, then giving them space is a must.
But why do they need space even though you're doing so much for them?
It's because we all need space somewhere at some point in time. We get tired of the things happening around us even if we are doing our best. Some people get peace while being around their close friends or family, and some just want to be with themselves. We Aquarius women fall in the latter category.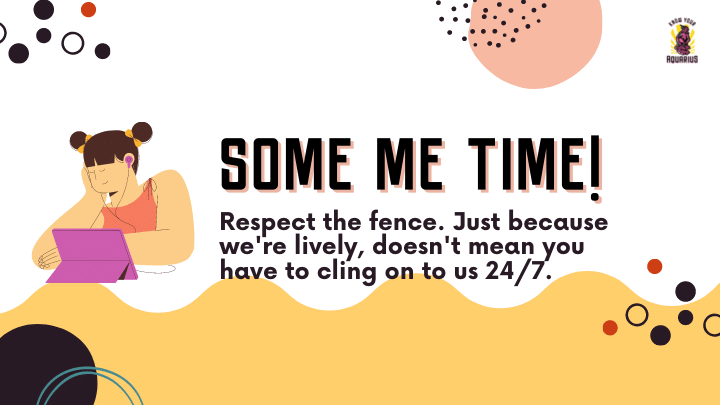 It's okay to care about people and ask them if they're fine or not, but sometimes they don't want to be asked regularly. Sometimes they can interpret this gesture as 'Sympathy'. Every person has their own way to deal with problems in a relationship. So, it's better to communicate each other's feelings and give them space if they want.
FAQs 
What is wrong when an Aquarius girl suddenly ignores me?
Sometimes, they just want space, which doesn't mean they don't love you. They're just trying to find themselves and peace.                
Is it so hard to date an Aquarius woman?
No, it's not hard to date an Aquarius woman. You just have to be a little understanding, and you've to take care of them.
Can you trust an Aquarius girl?
Yes, you can definitely trust an Aquarius woman. Loyalty is in their blood, and you should never put a question mark on their loyal nature.
How do you make an Aquarius woman obsessed with you?
Don't show them that you're obsessed with them. Try to act normal in front of them.
How are Aquarius women in relationships?
If you're looking for someone full of life, then you should definitely date an Aquarius woman. You can have your best days of life with them. They're understanding, loyal, friendly and have many other qualities.