Fame comes with one's hard work and talent that makes them known to people. It makes people look up to them and follow them. Many Aquarian people from different fields, walks, and time periods are or were known for their works in their respective fields. They were unique in their ways and showcased their immense talent in front of the world. Though we can't determine who is the most famous among them, we can surely highlight and know about some of those people!
Famous Aquarius Of Ancient Times
Below are a few of the famous Aquarius people of ancient history that are still known!
1. Ferdinand Magellan
This famous Portuguese explorer is famous for organizing an expedition that ultimately resulted in the first circumnavigation of the earth. His expedition of 1519-1522 happened to be the first-ever expedition to sail from the Atlantic Ocean into the Pacific Ocean, and it was also the first one to cross the pacific.
He was born on February 3, 1480, and was killed in a battle on April 27, 1521, at 41.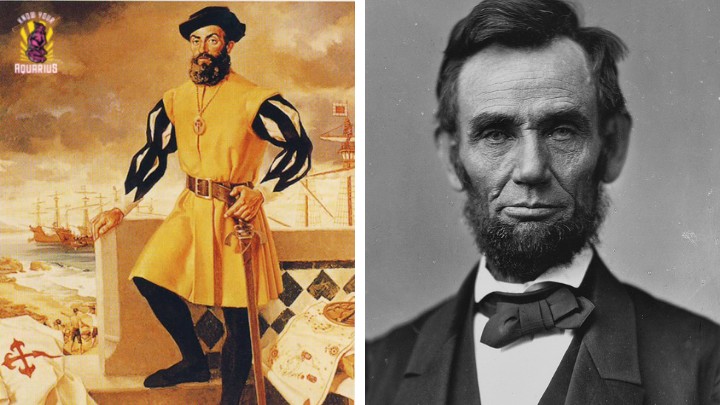 2. Abraham Lincoln
Lincoln is known to be one of the most famous and greatest American presidents to date! He became president in the year 1861 and fought against slavery. Shortly after he was elected president, seven southern states seceded and formed confederate states, beginning the American civil war. He made several moves to abolish slavery and even gained a lot of enemies in his journey. He was born on February 12, 1809, in Hodgenville, Kentucky, USA, and died on April 15, 1865, at the age of 56 due to an assassination done by John Wilkes Booth, who killed him while he was watching a play at Ford's Theater in Washington DC.
3. Galileo Galilei
He was an astronomer and physicist by profession who was called the father of modern science by Einstein. He made major discoveries in fundamental and applied sciences like the military compass and better versions of telescopes. His support for the view that the earth revolves in orbits around the sun lead him to face heavy charges and resentments from church. He was born on February 15, 1564, in Pisa, duchy of Florence, Italy, and died at the age of 77 on January 8, 1642.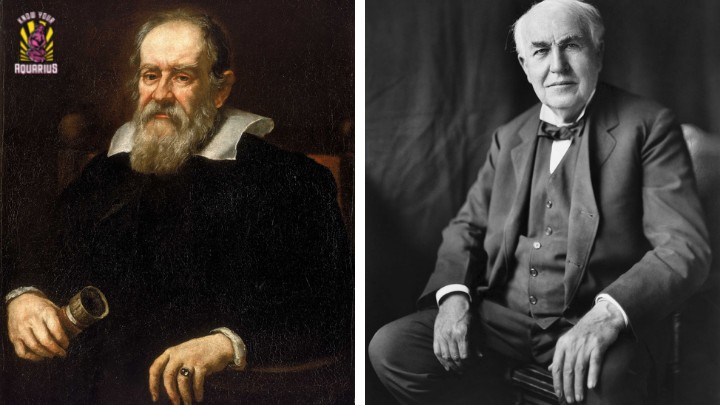 4. Thomas Edison
This amazing inventor was born on  February 11, 1847, in Milan, Ohio, USA. Edison,  as an investor, has created some life-changing inventions. He holds 1.093 patents under his name.  He died on October 18, 1931, at the age of 84, due to diabetes complications. 
5. Tokugawa Ieyasu
He was the founder of the shogun of the Tokugawa shogunate, which ruled Japan until the Meiji restoration in 1868. Ieyasu was one of the three unifiers of Japan. He was born on January 31, 1543, in Okazaki, Japan. He died on June 1, 1616, at the age of 73.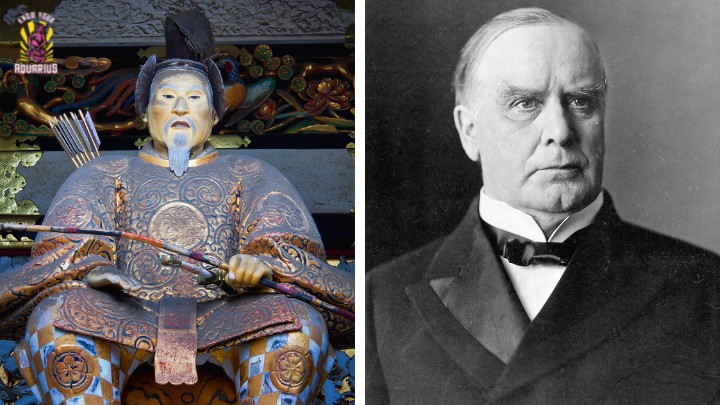 6. William McKinley
McKinley priorly served as the governor of Ohio before becoming the 25th president of the United States. He was shot by Leon Czolgosz on September 6, 1901, and died eight days later on September 14. He was born on January 29, 1843, in Niles, Ohio, USA.
7. Charles Darwin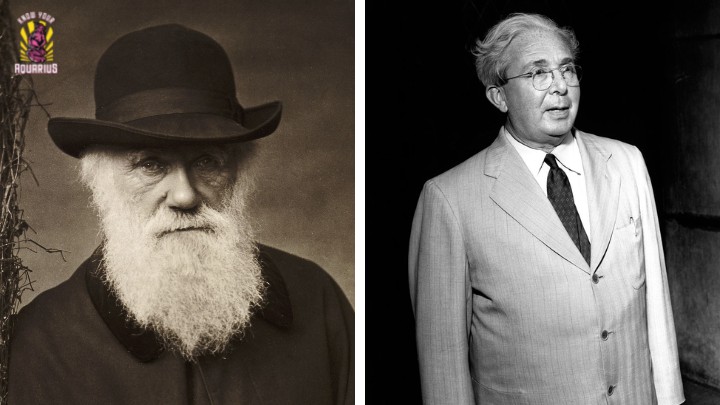 Darwin is famously regarded as the father of evolution. He published his famous theory of evolution through natural selection in his book "Origin of Species" in 1859. He was born on February 12. 1809 in Shrewsbury, Shropshire, United Kingdom. He died due to anginal attacks and heart failure at 73 on April 19, 1882.
8. Leo Szilard
Leo was a leading figure both in developing nuclear energy and as an activist calling for its peaceful use. He was born on February 11, 1898, in Budapest, Hungary, the Austro-Hungarian empire. He died due to a heart attack on May 30, 1964, at the age of 66.
9. Robert McClure
McClure was an Irish explorer, who for the first time, discovered the northwest passage, the sea route between the Arctic and Atlantic oceans sought for centuries as a possible trade route to Asia. He was born on January 28, 1807, in Wexford, Ireland, and died on October 17, 1873, at 66.
10. Rosa Parks
She is called "the first lady of civil rights " and "the mother of the freedom movement." Rosa Park's gesture of not giving away her seat to a white passenger in the bus made her an important symbol of the modern civil rights movement. She was born on February 24, 1913, in Tuskegee, Alabama, USA.  Parks died on October 24, 2005, at the age of 92.
11. Babur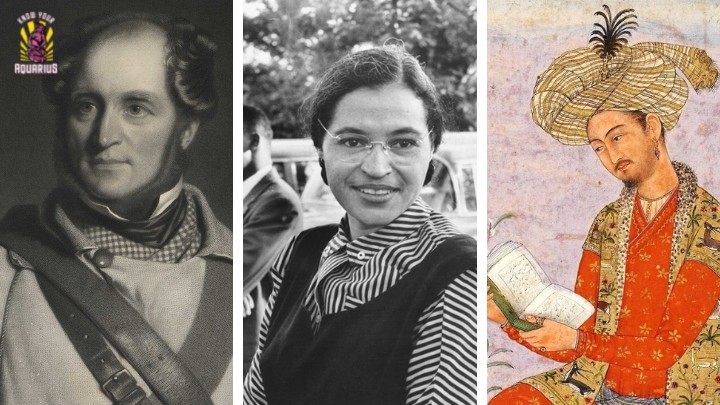 Babur or also known as Zahir ud-Din Muhammad. He was a descendant of Genghis Khan and founded the Mughal Empire. He was also an accomplished poet and writer.
Some Of The Famous Aquarius Personalities!! 
Here are some of the brightest, most famous Aquarius personalities in the field of arts & entertainment. Let's see if you know all of them or not.
1. XXX Tentacion
Jahseh Dwayne Ricardo Onfroy, or XXXTentacion, was an American rapper who had an enormous impact on the youth fan base. He initially rose to fame with his single "look at me." His debut album 17 gave him a #2 at billboard hot 100, whereas his second album debuted at #1. He was born on January 23, 1998, in plantation, Florida, USA, and was shot dead in his car outside a motorcycle dealership in Florida.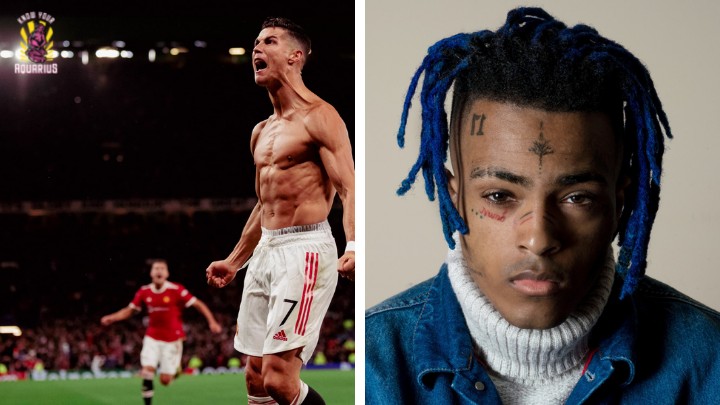 2. Christiano Ronaldo
Christiano Ronaldo dos Santo Aveiro is one of the greatest football players of all time. Born on February 5, 1985, in Funchal, Portugal, and is currently 36 years old.
3. Michael Jordan
He is one of the most famous basketball players known for their high scoring and leaping. Jordan was born on February 17, 1963, in Brooklyn, New York, USA. He is currently 58 years old.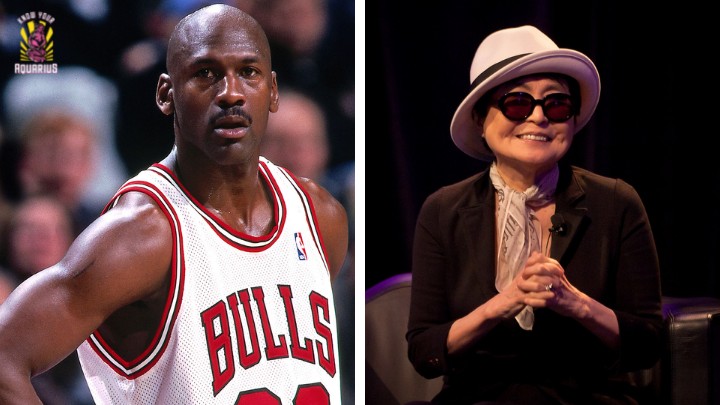 4. Yoko ono
She was the second wife of John Lennon. Earlier she was criticized for her influence over Lennon and his music. She was also blamed for the breakup of the Beatles. However, people's opinions towards her shifted due to her significant philanthropic contributions and her role in the feminist movement. She is presently 88 years old.
5. Jennifer Aniston
She is famously known for her famous role as Rachel Green of "Friends." She lived a very successful film career and has played a female protagonist in many rom-com movies. She is currently 52 years old.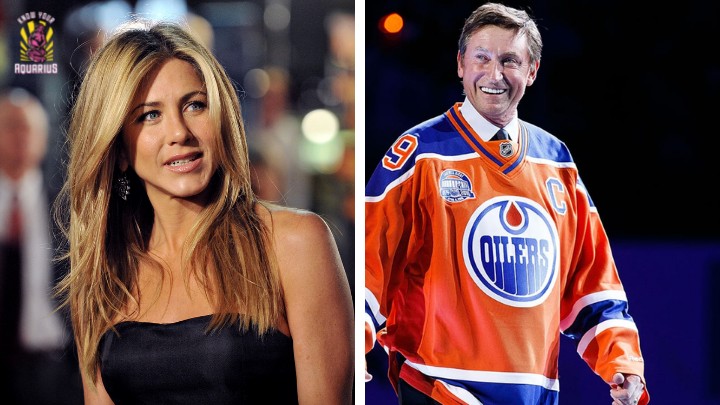 6. Wayne Gretzky
He has been nicknamed as the 'greatest hockey player ever' or 'the great one.' He is the only player to total over 200 points in one season. Jennifer was born on January 26, 1961, in Brantford, Ontario, Canada. He is currently 60 years old. 
7. Buzz Aldrin
Buzz or Edwin Eugene Aldrin Jr. was a lunar module pilot on Apollo 11. It is intriguing to say that he was the second person to walk on the Moon. He was born on January 20, 1930, and is currently 91 years old.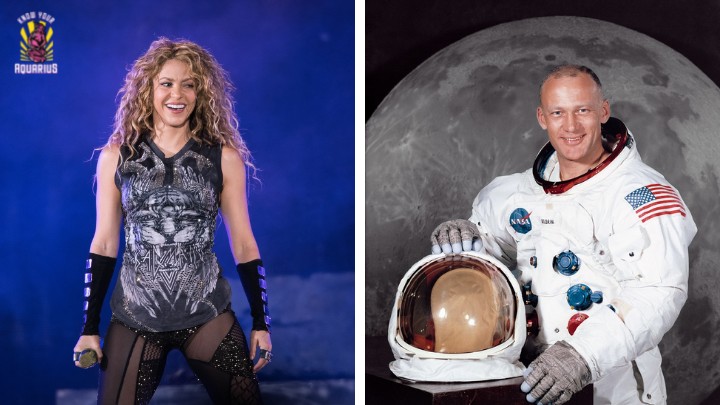 8. Shakira
Shakira Isabel Mebarak Ripoll is a famous Colombian singer. She was born on February 2, 1977, in Barranquilla, Colombia, and is presently 44 years old.
9. Alice Cooper
Vincent Damon Furnier, also known as Alice Cooper, is seen as "the godfather of shock rock by his fans and peers. He was born on February 4, 1948, in Detroit, Michigan, USA. He is presently 74 years old.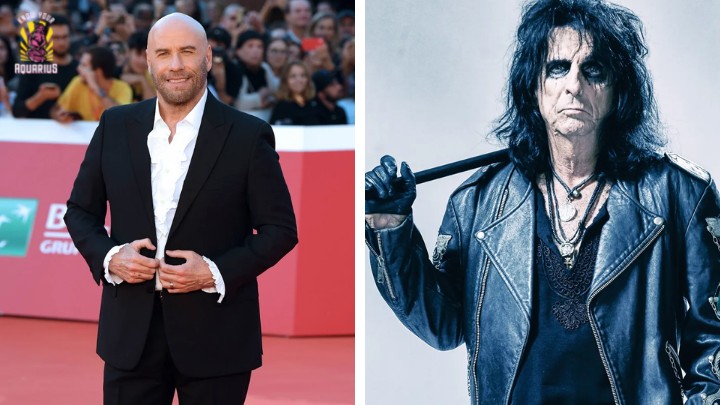 10. John Travolta
This American actor shot to stardom in the 1970s with his iconic roles in Saturday night fever (1977) and Grease (1978). He was born in Englewood, New Jersey, the USA, on February 18, 1954. He is presently 67 years old.
11. Alicia keys
Alicia Augello cook is a famous American singer and songwriter. Her debut album "Songs in a mirror" was a huge commercial and critical success. She was born on January 25, 1981, in New York City, USA.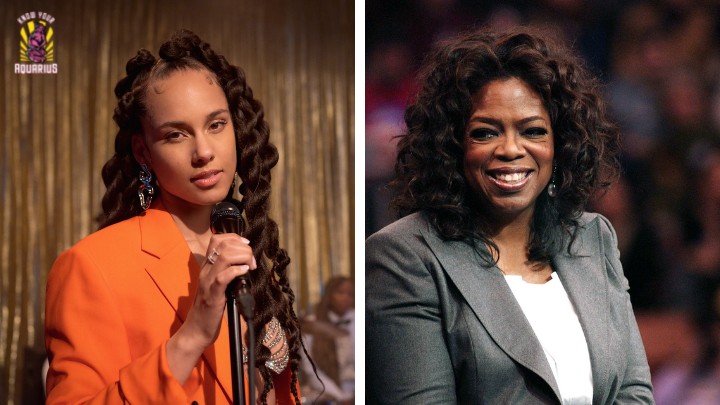 12. Oprah Winfrey
Winfrey has been called the most influential woman in the world. She is North America's first multi-billionaire black person. She was born on January 26, 1954, in Kosciusko, Mississippi, USA.
13. Ed Sheeran
Ed Sheeran is one of the most successful singers and songwriters of this century. His success in music led him to launch his own record label called Gingerbread Man Records. He was born on February 17, 1991, in Halifax, England, United Kingdom.
14. Christian Bale
Bale has a very long and successful film career as he made his debut in "empire of the sun" at the age of 13. He had successfully played the role of Batman three times. He is also a critically acclaimed actor who has won prestigious awards like Oscar and the golden globe. Christain was born in Haverfordwest, Pembrokeshire, Wales. 
15. Ellen DeGeneres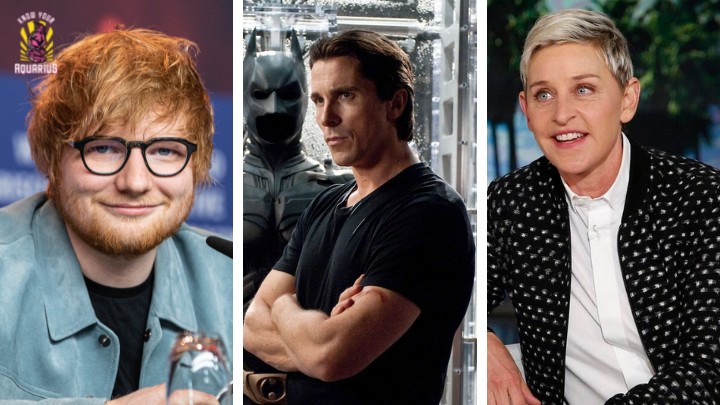 Born on January 26, 1958, in New Orleans, Louisiana, USA, Ellen was a star of the popular sitcom show "Ellen" from 1994 to 1998. She has been hosting her own talk show called "the Ellen DeGeneres Show" since 2003.
1) Who Is The Most Famous Aquarius?
It would be totally wrong to name a single person when so many famous people from all walks of life belong to this zodiac sign and are very successful and famous in their respective fields. Some of those famous people being Michael Jordan, Oprah Winfrey, Harry Styles, Charles Darwin, and many more!!
2) Who Is The Leader Of Aquarius?
Well, there is no doubt that Aquarius are naturally born leaders with their high intellect and powerful command. However, from an astrological point of view, this zodiac sign is ruled by Uranus and Saturn.
3) Can An Aquarius Get Famous?
According to a recently randomized study, there seem to be more Aquarius celebrities than any other star sign, which is a big plus sign towards Aquarius getting famous. I personally believe Aquarius or not, as long as you have that talent and thrive for success, there is nothing that can stop you from becoming famous.
Final Word
Over the years, there have been many Aquarians all across the globe who have shown their charms and talent. Their desire and successful ventures made them one of the most famous people!! This clearly depicts that this zodiac has all the charms and traits to become famous. Individually, it is upon them and the path that they choose to follow!! If they walk in the right direction, they will eventually garner success and become famous. 
In conclusion, many famous personalities are Aquarius. There are plenty of celebrities from past generations and from the present-day who have been born under the Aquarius sign. Music, acting, and directing are just a few of the fields that some of these individuals have excelled in.
What does this mean for you? Well, if you're an Aquarius, then there is certainly no shortage of famous role models to look up to!